3 bedroom Unit - Verdant Teoville by Next Asia Land for Sale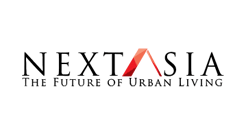 Project Name : Verdant Teoville
Parking : No
Project Type :
Unit Type : Sale
Listing Type :
Label : Hot
Bed Rooms : 3
Address :
Lourdes St., Teoville,
Location :
Paranaque

,

Metro Manila
NextAsia Land is a home builder based in Metro Manila. We are committed to building distinctive, luxury homes featuring high-end designer finishes, fine-quality craftsmanship, innovative floor plans and unique features, offering our customers exceptional value.
Where we stand out from our competitors is the amount of work that goes into designing the exterior and interior of your home to make sure it stands out as a unique product. We strive to continually improve our process and we are diligent on new product development. We consistently deliver a high quality product with great attention to detail, included amenities and features.